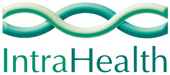 IMMUNISATION
Flu Vaccination Information
Flu Immunisation Consent Form
Dear Parent/Guardian,
As part of the NHS National Immunisation schedule, we are offering flu vaccine in both primary and secondary schools. This will be delivered in schools during the winter months.
NASAL (recommended)
THE NASAL SPRAY FLU VACCINATION IS MOST EFFECTIVE IN PREVENTING FLU IN CHILDREN AND RECOMMENDED BY THE NHS

IF YOUR CHILD CANNOT HAVE THE NASAL FLU VACCINE DUE TO RELIGIOUS BELIEFS OR DIETARY REASONS THEN THERE IS AN ALTERNATIVE AVAILABLE
Please click

Please select one option per child. A parent or guardian ideally needs to respond with consent/dissent, but you do not have to. If you do respond then you MUST sign the response.
Included with this consent form is the NHS leaflet for you to read if you wish to know more about the vaccination, please go to www.intrahealth.co.uk/fluleaflet2023.
If after returning the consent form your child's health changes or your child moves school, please contact our Immunisation team on the telephone number (03333583397).
This vaccination is not routinely given in your GP practice unless your child has a pre-existing long term health condition. All children are eligible for the vaccine in School.
Contact Us
PLEASE NOTE, IF YOU HAVE ALREADY COMPLETED AN ELECTRONIC OR PAPER FLU CONSENT THIS ACADEMIC YEAR, YOU DO NOT NEED TO PROVIDE CONSENT AGAIN
The Immunisation Team can be contacted on local rate 0333 358 3397
email
or by email contactimms @ intrahealth.co.uk
Open Hours
Our Nurses, Healthcare Assistants and Administrators are available Monday to Friday during working hours.
Flu Heroes - Nasal Spray for Kids
Flu Immunisation Information
FAQs
Select this link to some answers to commonly asked questions available.
Useful Links
We have compiled a list of useful links to find further information of the Flu vaccine